Prof. Vincent Blok
Department of Social Sciences, Wageningen University, The Netherlands
Research Area: Biobased economy, Philosophy, Multi-stakeholder processes, Ethics, Technology, Technology assessment, Artificial intelligence-AI, Philosophical systems, Stakeholder, Sustainability, Responsible innovation, Digitization, Innovation sciences, Co-innovation, Circular economy
Brief:
Vincent Blok (1970) is a Dutch philosopher working as professor at the Wageningen University (The Netherlands). He is also director of the 4TU Centre of Ethics Graduate School in The Netherlands. In 2005 he received his PhD degree in philosophy at Leiden University with a specialization in philosophy of technology. From 2006-2010, he was CEO of an international research institute in the field of sustainable agriculture, nutrition and health care. Together with seven PhD candidates and four Post-docs, he reflects on the meaning of disruptive technologies for the human condition and its environment from a continental philosophical perspective. His books include Ernst Jünger's Philosophy of Technology. Heidegger and the Poetics of the Anthropocene (Routledge, 2017), Heidegger's Concept of philosophical Method (Routledge, 2019), The Critique of Management. Toward a Philosophy and Ethics of Business Management (Routledge, 2021), From World to Earth. Philosophical Ecology of a threatened Planet (Boom, 2022 (in Dutch). Blok published over hundred articles in disciplinary philosophy journals like Environmental Values, Synthese, Philosophy & Technology and JBSF and in multi-disciplinary journals like Science, Journal of Cleaner Production, Public understanding of Science and Journal of Responsible Innovation.
Title of Keynote Speech:
The Ontology of Technology Beyond Anthropocentrism and Determinism: The Role of Technologies in the Constitution of the (post)Anthropocene World
Abstract:
Because climate change can be seen as the blind spot of contemporary philosophy of technology, while the destructive side effects of technological progress are no longer deniable, this article reflects on the role of technologies in the constitution of the (post)Anthropocene world. Our first hypothesis is that humanity is not the primary agent involved in world-production, but concrete technologies. Our second hypothesis is that technological inventions at an ontic level have an ontological impact and constitutes world. As we object to classical philosophers of technology like Ihde and Heidegger, we will sketch the progressive contribution of our conceptuality to understand the role of technology in the Anthropocene world. Our third hypothesis is that technology has emancipatory potential and in this respect, can inaugurate a post-Anthropocene World. We consider these three hypotheses to develop a philosophical account of the ontology of technology beyond an abstract and deterministic understanding. This concept enables us to philosophically reflect on the role of technology in the Anthropocene World in general, and its contribution to the transition to the post-Anthropocene World in particular.

Prof. Michael Arnold
School of Historical and Philosophical Studies, The University of Melbourne, Australia
Research Area: Intersection of digital technologies and our society and culture
Brief:
Michael Arnold is a Professor in the History and Philosophy of Science programme at the University of Melbourne.
His research activities lie at the intersection of contemporary technologies and daily life; most recently, studies of digital technologies in the context of memorialisation and commemoration, technologies used as alternatives to burial and cremation, and other technologies associated with death. Michael is also interested in philosophies of technology, including Actor-Network Theory, Postphenomenology and Object-Oriented Ontology. Michael has authored and co-authored several books and over 150 academic papers on these topics.
Title of Keynote Speech:
Is Technology Innocent?
Abstract:
This paper makes a proposal concerning the scope of critical assessments of Technology, by arguing that such assessments hold artefacts to moral account. The normative standards by which technologies are judged are thus extended from exclusively instrumental concerns to the non-instrumental realm. It argues that technologies such as computer systems must be held morally accountable for their actions in order for those actions to be assessed appropriately.
To make this argument it is necessary to overcome a number of objections, which include…
1. The a priori argument. The computer is not human. A priori, only humans may be held to be morally accountable for their actions.
2. The dumb instrument argument. The computer is created and operated by humans. The creators and operators are morally responsible for the action of the computer system, not the computer system itself.
3. The free will argument. The computer system is deterministic. That is, it has no will, and it is not free to choose its actions. Without this freedom there can be no moral responsibility.
4.The right-mind argument. Computer systems have no knowledge of the wider circumstances in which they act, or of the consequences of their actions. To be held accountable for the consequences of an action, a computer system must have the capacity to foresee these consequences.
5. The dilution of responsibility argument. The computer system is ill-defined, is not a discrete entity, has no clear boundaries in space and time, and its extensive constituent elements and boundaries are not clearly evident. Responsibility that is located everywhere, is located nowhere.
Do any of these objections provide sufficient reason to exclude artefacts such as computer systems from moral accountability?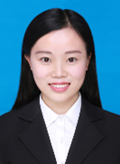 Assoc. Prof. Wang Miao
College of Economics and Management, Xi'an University of Posts & Telecommunications, China
Research Area: Entrepreneurship and innovation
Brief:
Wang Miao, female, born in June 1991, is an associate professor at the School of Economics and Management, Xi 'an University of Posts and Telecommunications. I got my Ph.D. degree in Management from the School of Management of Northwestern Polytechnical University in June 2021. From September 2019 to March 2020, I was supported by the National Scholarship Fund and studied in the Lancaster University Management School (ranked among the top 50 business schools in the world). My research interest lies in entrepreneurship and innovation. In the past five years, I have published more than 10 academic papers in important journals at home and abroad. I also served as a reviewer for some top journals such as Technological Forecasting and Social Change (SSCI, IF: 5.846).
Speech Title:
Scientist or entrepreneur? Identity centrality, university entrepreneurial mission, and academic entrepreneurial intention
Abstract:
The purpose of this study is to examine the relationship between identity centrality and entrepreneurial intention. Based on a survey of 275 academic scientists from 14 Chinese universities, the results show that entrepreneurial identity centrality positively influences the intention to engage in research commercialisation activities, such as spin-off creation, patenting and licensing, contracting research and consulting. We also found that the conflict between entrepreneurial and scientific identity centrality is less problematic than expected in the literature. In fact, the interaction between both identity centralities strengthens academics scientists' intention to involve in academic entrepreneurship. Concerning the influence of institutional factor on academic entrepreneurship, the finding confirms that university entrepreneurial mission moderates the relationship between both identity centralities and the intention to establish spin-offs. Finally, this paper provides insights for academic entrepreneurship in China and practical recommendation for policy makers.